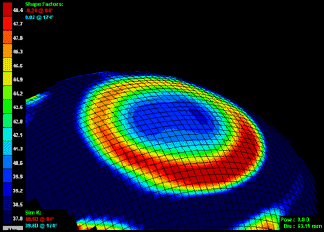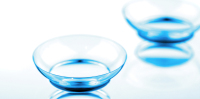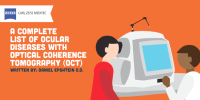 Optical Coherence Tomography (OCT)
A corneal topographer measures the curvature and shape of the front surface of the eye and produces a detailed visual map. It can detect irregularities in the cornea ranging from mild astigmastism to diseases such as, keratoconus or dry eye disease. It is also used for fitting speciality lenses such as ortho-k, to optimize the fit and of the lenses and monitor the progress of vision correction.
Conditions such as high astigmatism, keratoconus, irregular corneas or severe dry eye can benefit from specialty scleral contact lenses. Every eye is shaped uniquely. Our optometrists will fit a scleral lens that specifically shaped to fit onto your eye to ensure comfortable, clear vision.
Optical Coherence Tomography allows imaging of the back of the eye through the pupil using safe laser technology. It allows us to see the ten layers of the retina similar to an MRI. It is used to diagnose and monitor conditions such as macular degeneration, retinopathy and glaucoma.
Book An Appointment